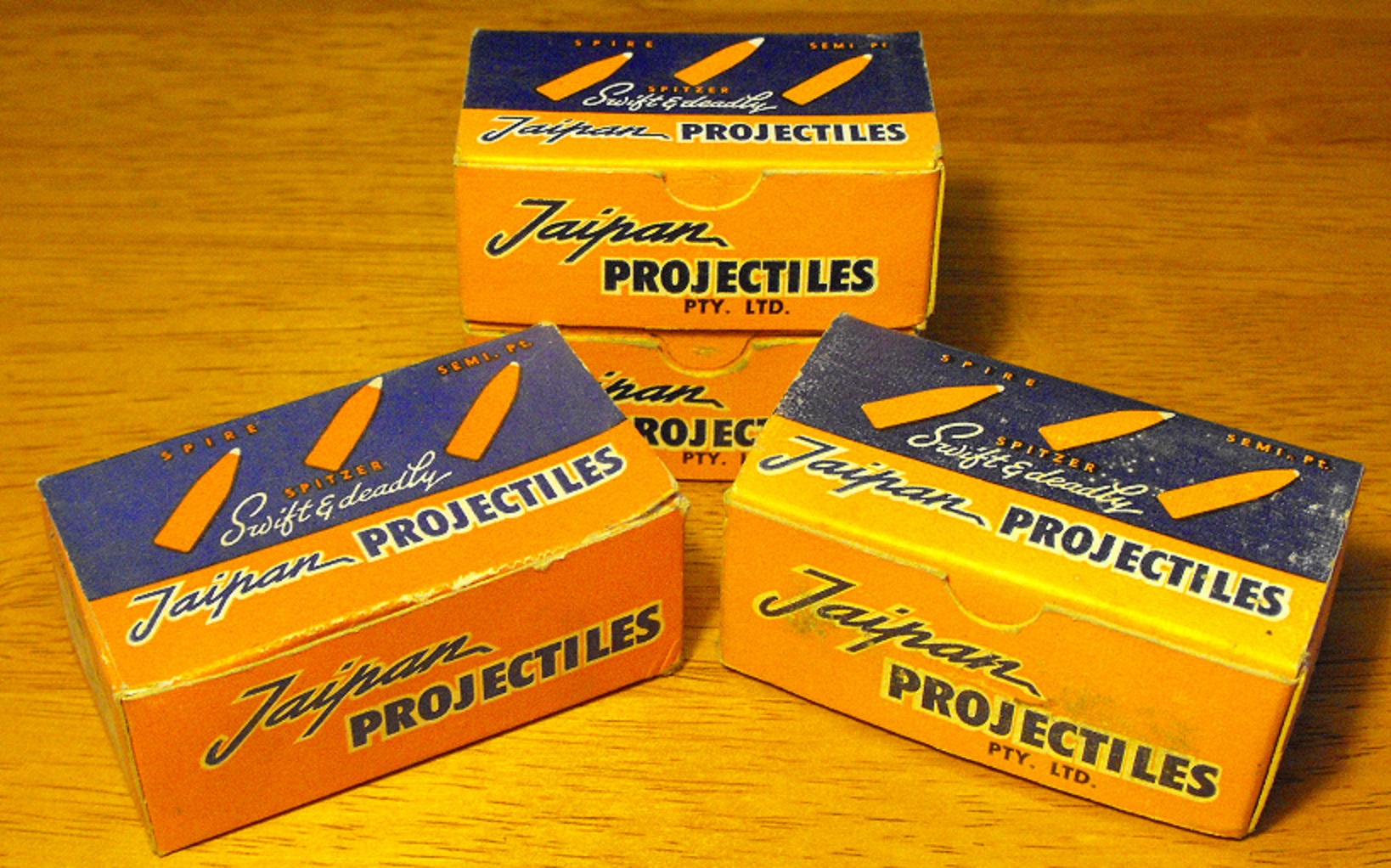 ---
Compiled by Barry Churches.
Taipan Projectiles The history 1946 - 1981
Has been compiled as an official historical document with the help of the "Churches" family members and other contributors.
The account is compiled in a chronological order from the beginnings of the fledgling business, founded by Sid and Elva Churches in 1946
up to the time the company machinery was sold thirty five (35) years later in 1981.
The account also includes pre-Taipan, projectile manufacturing, Sid and Elva's early Firearm and Shooting days,
with events leading to manufacturing Australia's best "Hunting" projectiles from 1946 to 1974.
The operation of Taipan Projectiles Gunshop (1967-1981) is also covered. Existing company records, letters,
family members records and recollections, "old" customers letters and recollections as well as printed "media"
records have been used in this compilation. Notations and quotes are attached with the relevant information enclosed.
A contributors list has been compiled and we thank all of them for their written, oral and photographic contributions.
Lastly, this account of Taipan Projectiles is a work inprogress, and many areas are not yet complete, or under construction.
It is envisaged that a book will become available and this website will be the first to announce it when it happens.
In the meantime I hope this work is of interest to you.
Website Launched Officially 10th April 2020.
@ 22.40 Hrs Australian Central Std Time.
** Last Update: 05/09/2021 **
**Note** This website is viewed best on a PC, Laptop computer or Tablet. Other smaller devices may not display to your liking.
Privacy Statement.
This website contains no tracking or tracing malware, nor uses Cookies.
If you wish to find or refer to this page please Bookmark it for your reference.
Contact: If you choose to make contact via e-mail through the Links page,
please note that your e-mail address WILL NOT BE passed onto or shared with any third party knowingly.
This webpage uses the services of Bravenet.com and any webpage issues arising (outages, slow response times etc.) should be directed to them.